After gettin' dirty with the R.A.D. crew in Reno last week, the Fernley and Dayton Pig chapters were back to work on their own turfs this past Saturday.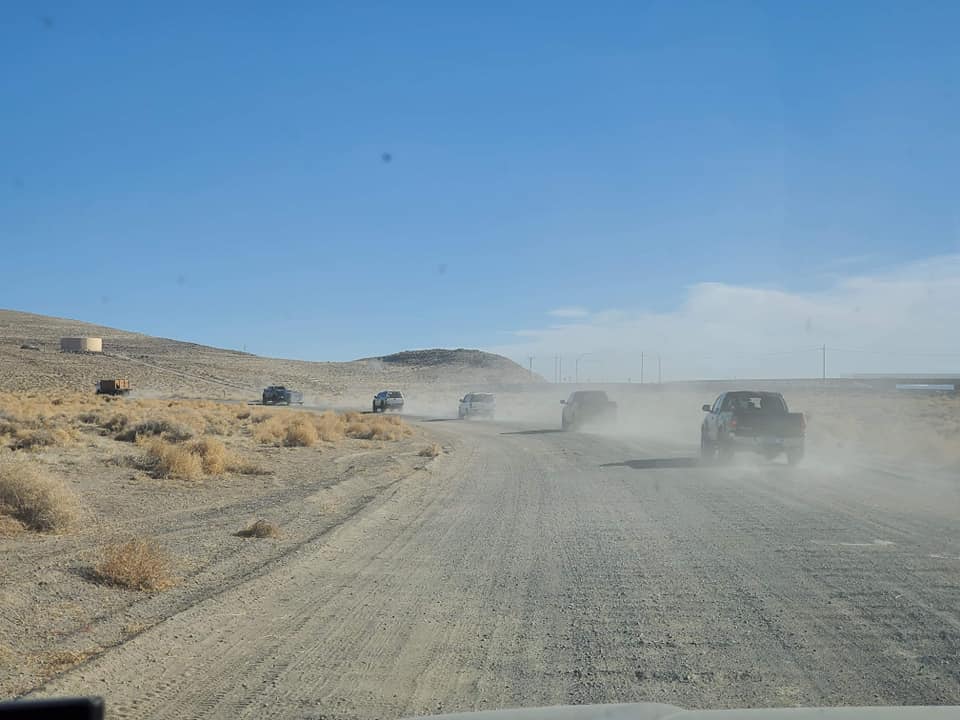 Fernley Pigs
Fernley bosses reported smaller numbers than usual for volunteers, but still pulled an impressive load from the flats. The weather was nice, aside from some stong winds toward the end.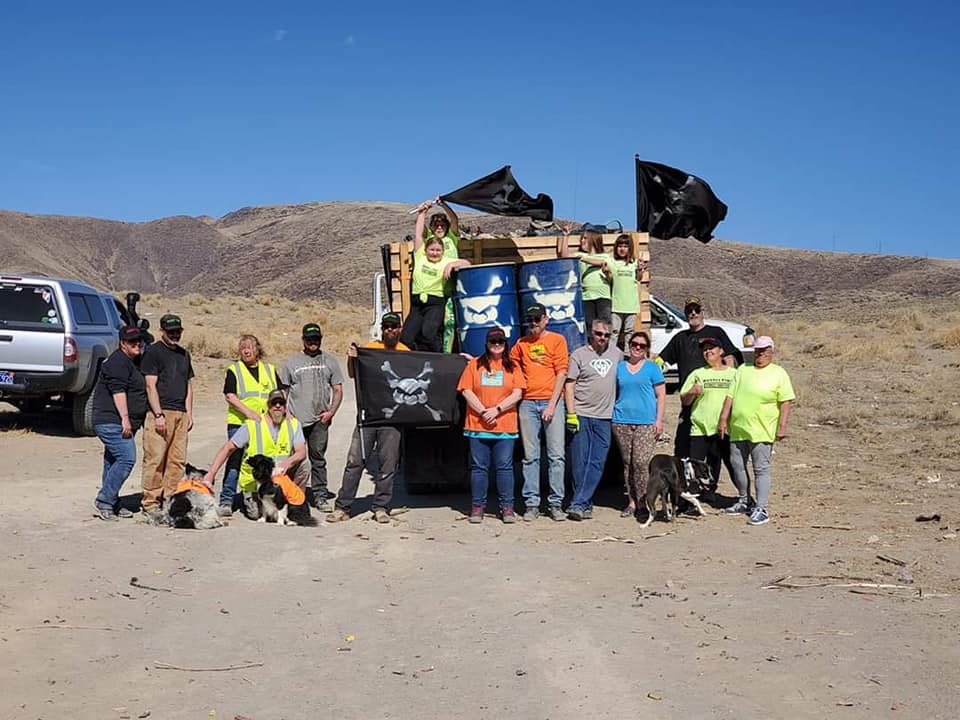 Tim 'Mook' McDowell brought some steel drums he repourposed and tagged with the Jolly Wilbur, to offer some cans for trash and brass in the shooting areas.
Massive fist-bump of respect for that, Mook! Thank you for the idea, and the labor you put into these barrels.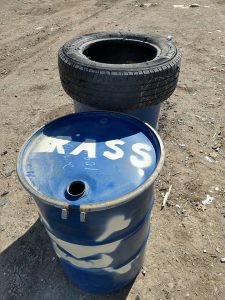 A few folks have commented about their fear of these drums getting shot up. Well yeah… honestly, how could you resist? I expect these all to eventually turn into cheese graters from being shot. When they can't hold shells and trash anymore, we'll pick them up and replace them. Good news is, if they're getting shot up, they'll collect the brass and the lead too!
I am very interested to see how this experiment goes. I'm also going to be placing some around Dayton. Mook's collecting and stenciling them up for us.
As always, Thank you Fernley Pigs for your ongoing efforts and new ideas.
---
Dayton Pigs
In the trails behind the Red Light District, we had some fun with a boat in Mound House. Randy and Ray got to slicing and dicing with a chainsaw, and we cut the vessel down into portions, small enough to toss in Randy's dump truck.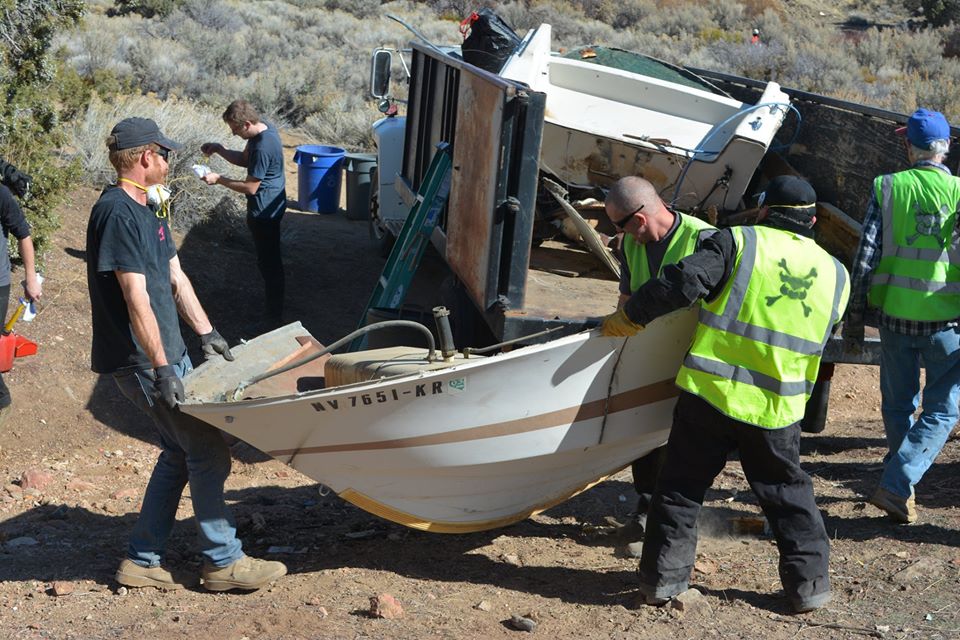 The boat dissection took most of the run, but we did manage to pick up other garbage, including a big stack of tires, which Matt hauled back to my house. From there, the tires will get numbered and stacked, waiting for someone to sponsor their exit from my back yard.
I'll be getting a load of tires ready tonight for hauling to the recycler, and making video shout-outs to folks who made it possible. I'm not even sure how many we've pulled from the desert, but over 50 of them are ready to recycle now.
If you would like to help put my wife's mind at ease, and lessen the tire stack in my back yard, click the link below to kick a tire out of our desert. Every $10 gets one moved, and raises money the Pigs need to keep hauling trash out of the desert.
One last note for Dayton Pigs: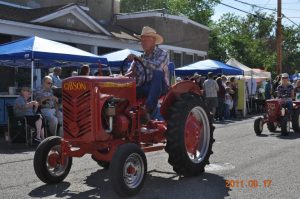 We're meeting Wednesday at 6:30 pm to start the takeover of Dayton Valley Days. I need all the brains and hands I can get. If you would like to participate in keeping this Dayton tradition alive, please attend.
Honestly, taking this over is a little scary for me. I've never run an event like this, and it takes work from now until September to make it happen.
The outgoing committee chair says the hardest part of all of this, is finding reliable volunteers. I told her that I can talk people into getting up early to pick up garbage in the desert on their days off, so I'm confident I can bring in some DVD volunteers.
So if y'all wanna see it happen (with a parade, even), then come have a sit-down at the community center Wednesday Night. We will be forming committees during this meeting.
Until next week (or until the next random blog post),
Happy Monday, Pigs!