Pandemic Piggin'
At this point, even the governor of Georgia knows what's up with this pandemic spread of COVID-19. The last guy living under the last rock has now been informed.
Millions of us are sitting in our PJ's, watching daytime talk show hosts, who are looking less star-like, as they shoot live from their own living rooms. Streets and parks are empty all over the world. Rumor has it, squirrels have taken over Central Park.
The latest headline I read, put the U.S. death toll at 10,000. Humanity, as a whole, may lose millions before the vaccine is discovered and distributed. The only way to flatten the curve, is to become introverts for a year, watching Joe Exotic beef with Carol Baskin.
For some of us, Piggin' has become a part of life, and we need our weekly fix. At this point, I'm looking at simply encouraging everyone to go out on their own to clean the desert, and offering to pay the dump fee. We still have one transfer station open to the public, last I checked. I feel like we can still do it, and maintain our distance from each other.
---
Fernley Pigs escape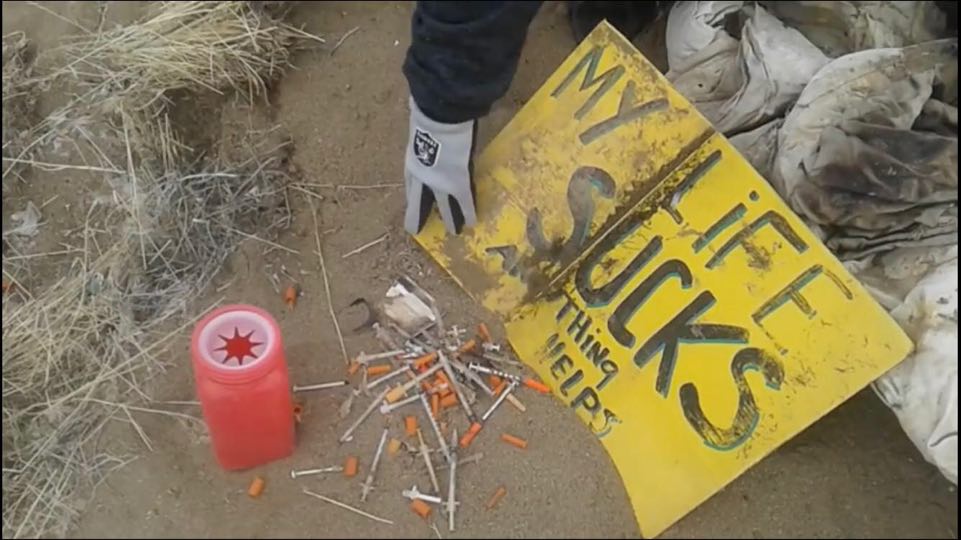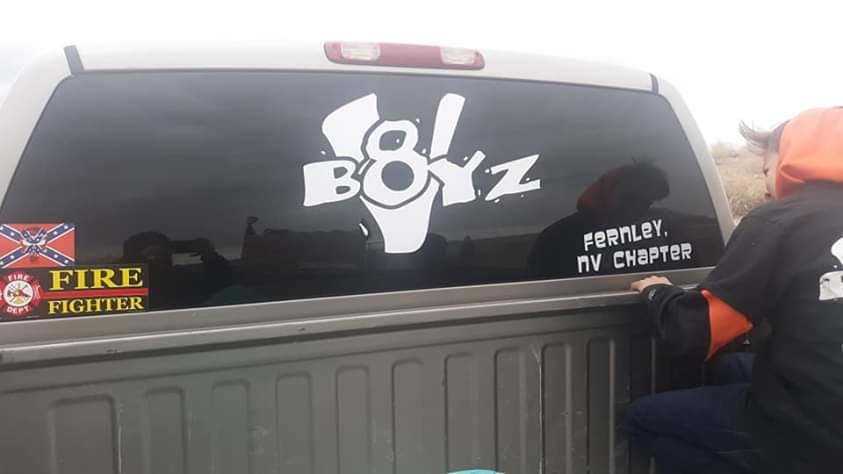 I was under the impression our Fernley crew had cancelled their scheduled run, but was surprised to see them going out last Sunday. With the help of the V8 Boys, they saved the desert trails from some needle-dumping junkies.
Since the Fernley transfer station was still closed to the public, these hard-working Pigs made the long drive all the way to the Dayton transfer station with a full dump truck.
---
Wooley Family cleanup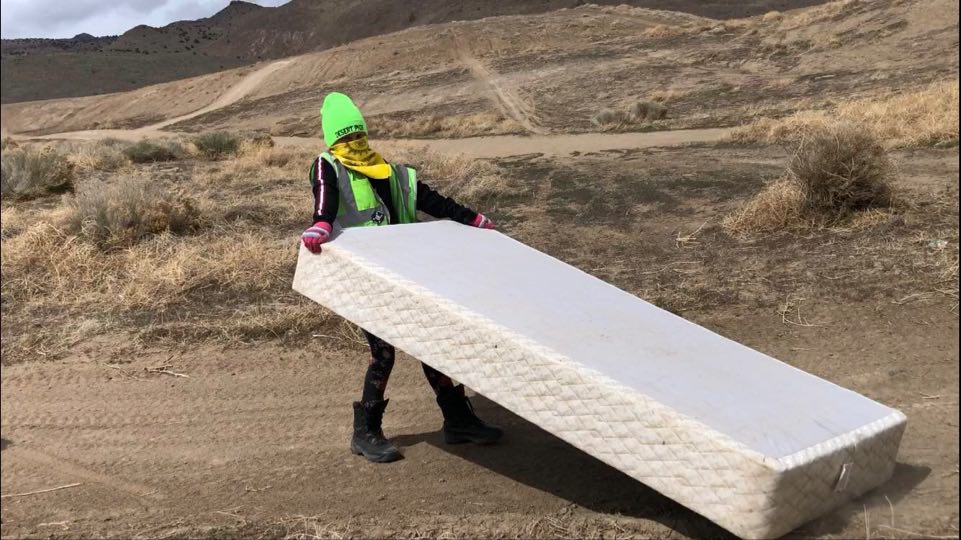 Back in Dayton, I got off my couch, and went to grab a different one out of the dirt. As soon as we caught word of a fresh dump, we were glad to go get dirty.
Our primary mission was picking up some sofa sections dumped near a local church. But we also picked up a few items from the trails, on the way to the transfer station. It wasn't the most eventful Pig run, but it sure did feel good to get out of the house. Wife, kids and I came home, covered in dirt and smiles.
My youngest daughter, Ellee was sick a few days prior. She got knocked down early in the week with some pretty nasty 'Rona-like symptoms. But by Saturday, she was fully recovered, and dragging mattresses up dirt hills with her old man.
---
What's next?
Meetings (virtual)
I will be scheduling some Zoom meetings (as soon as I learn how to work Zoom). We have a couple of Fernley bosses that I want to officially vote into the Board of Directors. I'm also going to be setting some up for the Dayton Valley Days festival planning. YEAH, it's still happening, Dayton!!
We will clean somehow
Future GROUP cleanups are on hold during the Governor's order. But as mentioned before, I think we can work SAFELY around this with some creativity.
STICKERS!!!
400 vinyl stickers have been ordered. Most of these will be mailed out to our past donors. I'm excited to see them on more car back windows.
NEW T-shirts in produiction
I'm looking at ordering some blank T-shirts. I have a newly developed method, using a magnetic stencils. I gotta run a couple more tests in the garage before making bulk-orders, but I think we're looking at some really cool looking Desert Pig T-shirts.
Stay tuned!