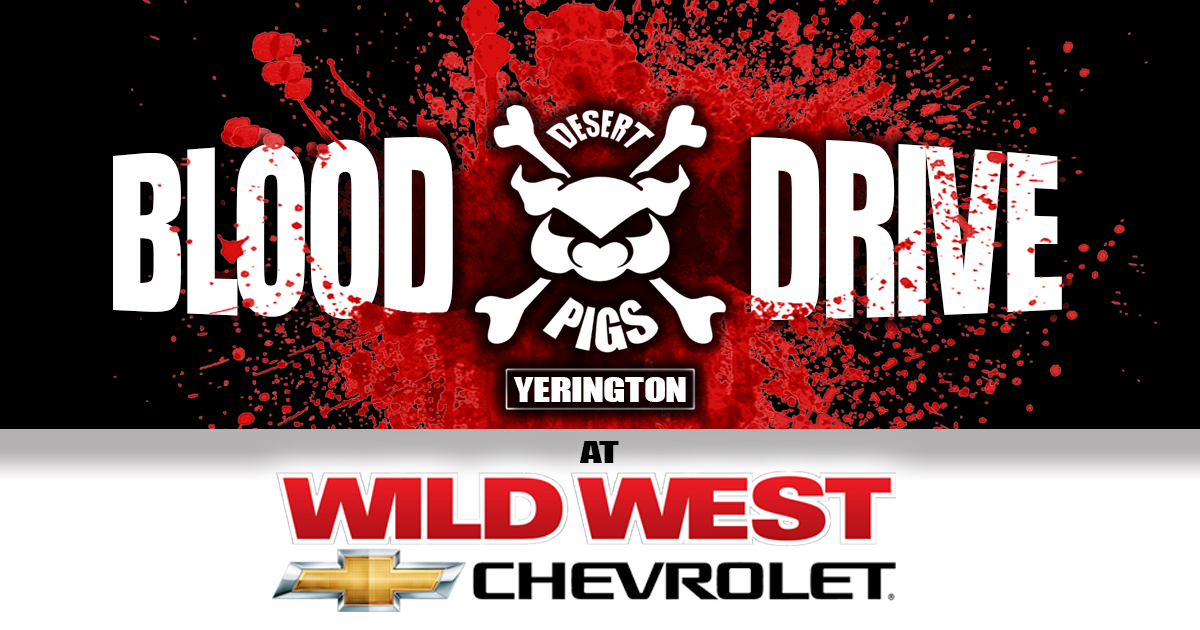 Desert Pigs to host a blood drive at Wild West Chevrolet on October 14, 2020.
Vitalent will be parking blood busses in the Wild West parking lot, where you can help our community by donating some life-saving blood. You will also get a FREE COVID-19 antibody screening.
Donations by appointment only. Masks required.