Volunteer
There's plenty of chances to volunteer with Desert Pigs. Come join events close to home, or plan a road trip to somewhere new.
Remember to bring water, good closed-toe shoes, and be prepared for critters and the hot/cold Nevada weather. Extra trucks, trailers, rakes, and shovels are always welcome, but never required.
Pigging with the Fern 45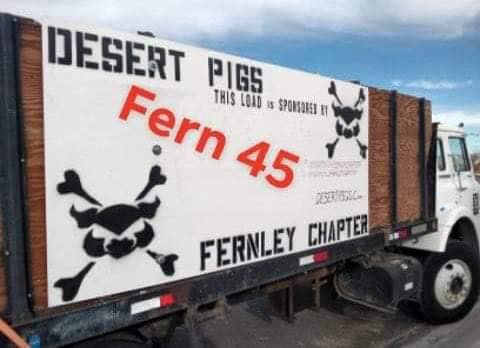 We have been asked to help out with this year's Fern 45 poker run. We will be looking for volunteers to help with maintaining trash pickup and after the event, clean sweeping. This will be a two-day event, but we're not asking for anybody to volunteer for both days.
We are looking for volunteers to help empty trashcans and pick up loose debris around the racetrack on both Friday and Saturday, then a couple people to go out Saturday afternoon to pick up trash along the course after the run is completed.
Where and when to meet:
Fernley Ninetyfivea Speedway
Click here for map
Friday, November 5-6