July 24, 2018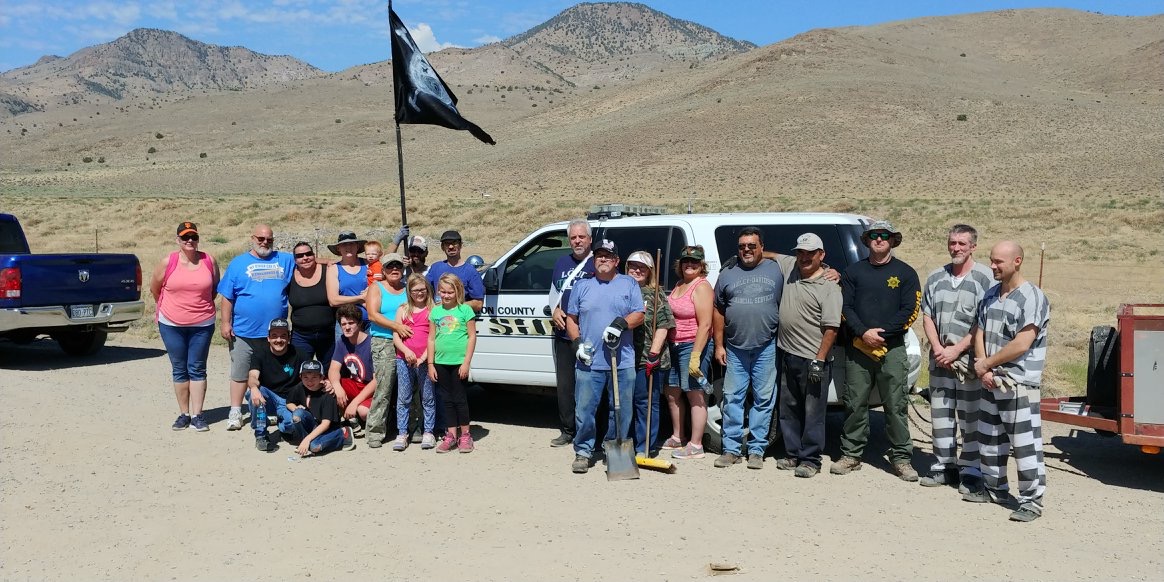 Today was AWESOME!!!! Not only did we have a new record-setting 15 trucks in our convoy, we were joined by a Lyon County Sheriff's Deputy and two inmates!
On this day, the Pigs took a break from the seemingly never-ending Stone Pillar area, and worked on a pit located near Dayton Village Rd. At one time this was an EnduroCross, but after years of illegal dumping, it was no longer safe to ride dirt bikes on.
Setting another record, we Pigs cleared the area in a single hour. With out work there done, and an hour to kill on the schedule, we made out way back to Stone Pillar to remove the massive piles of wood we had stacked in the previous weeks. And finally, the stinky dead animal remains were given a proper burial.