The world has gone mad with pandemic paranoia, and it sucks.
When Governor Sisolak first made noise about shutting down businesses and groups who were non compliant, I stopped the Pigs from making runs in both chapters. We sat out more weekends than ever before in Pig history.
Eventually, we Pigs couldn't take it anymore, and we just said, "%&*@ it! We're gettin' dirty!!" On May 3, 2020, the Desert Pigs rode again. Since then, both chapters have resumed their weekly cleanups.
The following weekend, Dayton and Fernley chapters hit the dirt again.
---
Fernley Pigs Return!
Fernley Chapter cleanup
Saturday, May 9, 2020: Fernley, Nevada
Fernley Pigs cleared out a campsite dump, left behind by a homeless family, who apparently weren't very grateful for the generosity of the locals. While it was surely frustrating, I imagine the Pigs out there were still happy to escape house arrest, and do their hero thing.
The Fernley bosses weren't just busy picking up trash. They also established a local mailing address to better serve their local Pig supporters.
If you would like to mail in a check or Waste Management voucher to help the ongoing cleanups in Fernley, mail to:
Desert Pigs
1380 US Hwy 95A, Ste. 1, Box 106
Fernley, NV 89408
---
Sticking a fork in Stagecoach
Dayton Chapter cleanup
Sunday, May 10, 2020: Stagecoach, Nevada
The very next day, about 20 miles to the west of Fernley, our Dayton chapter was making a final scattered run in Stagecoach. A rock hound and fellow Pig, Harold Russell led the caravan to some remote spots, where we were able to fill up Hogzilla and a couple other trailers. The last climb of the day nearly killed the mighty Hogzilla, as she was having some overheating issues. But Randy was able to limp her, with a full load, to the transfer station in Dayton, and they made it home safely.
---
Welcome to the Pig Pen!
Dayton chapter lands a clubhouse
(Of course, they cleaned it up, then partied)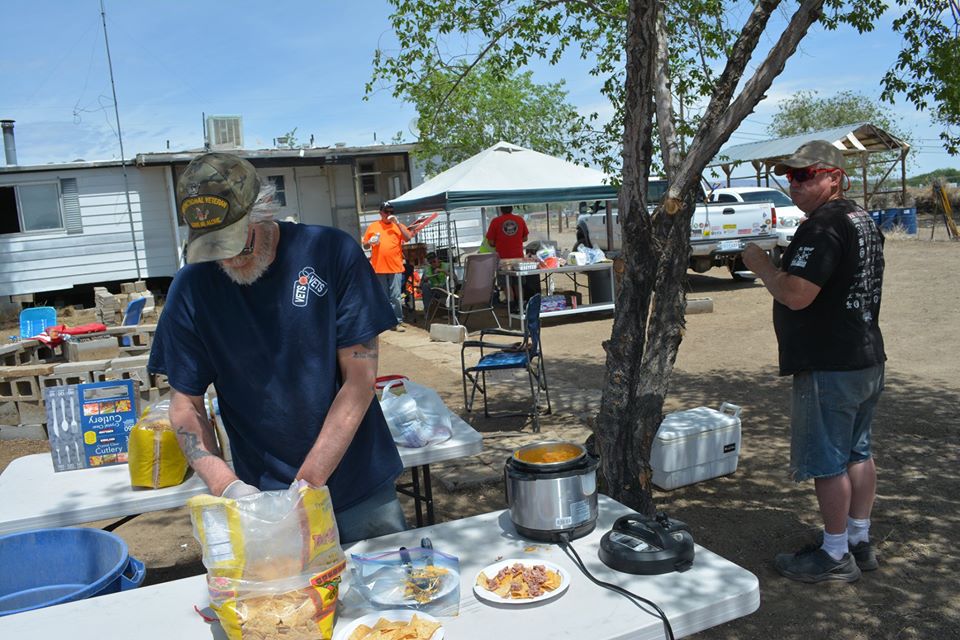 Glenn and Randy ambushed a well-known developer recently in a parking lot. When they were done, they had keys to the Pig kingdom — a double wide, workshop, shed, and barn on 5 acres. Desert Pigs now have a spot to park tires and E-waste (no longer Phil's back yard), store trailers and gear, plus a place to meet and party.
Security has moved in as of this morning. Special thanks to the Marshall family for agreeing to watch over the place.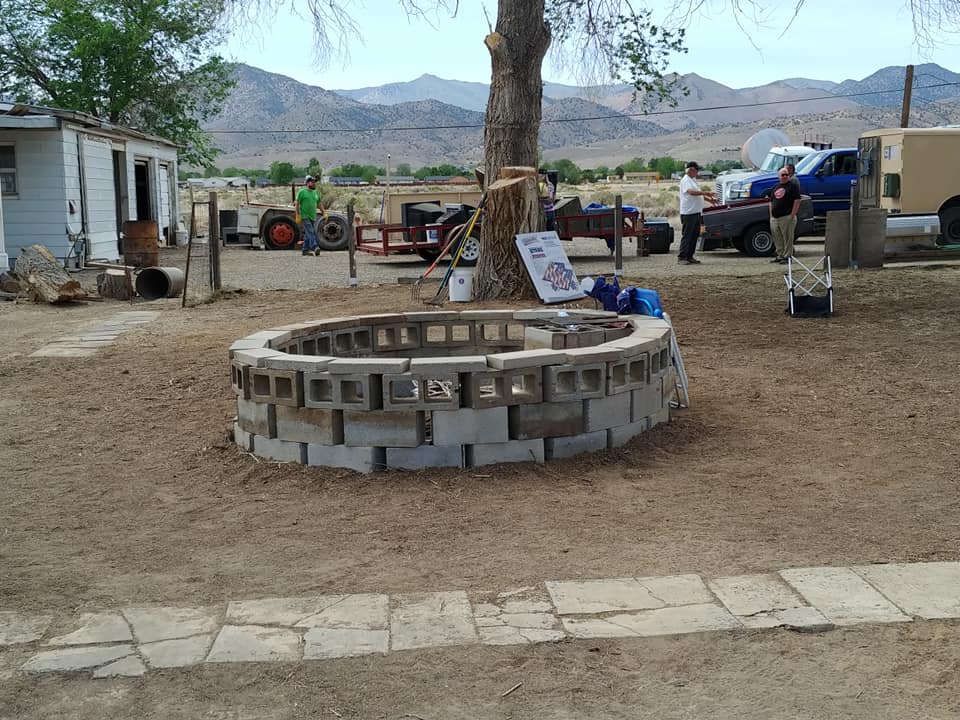 It's a work in progress. The place was abandoned long ago, and Pigs have been working hard to get it back in shape. Randy and Glenn have put in the most, having been there almost every day since they scored the keys. The house needs some more work before it's habitable, but the property owner seems excited to see the progress so far, and has offered some carpet & materials.
That's the update for now. More adventures to come! Stay tuned.